Like his brother Jake, Logan Paul devotes most of his time to his sports career. For the last year, his YouTube channel has released only seven videos, including a live stream from the Slap Fighting Championship. Logan co-hosted this with Arnold Schwarzenegger.
Logan Paul vs. Mayweather money
In June 2021, Logan fought in a boxing match with Floyd Mayweather. Paul and Mayweather managed to generate huge interest in their exhibition fight, with one million pay-per-views sold, contributing to the huge revenue. The truth now shows that the YouTuber was not paid the promised fee.
According to givemesport.com, Logan was supposed to receive a relatively small fee for the fight – $250,000, according to the contract. But he also monetized his recognition. He received 10% of the profits from the pay-per-view fight. According to rough estimates, this is about $5 million. If we calculate the promotion fees for the show and the share for viewing, the total fees will amount to about 10 million dollars.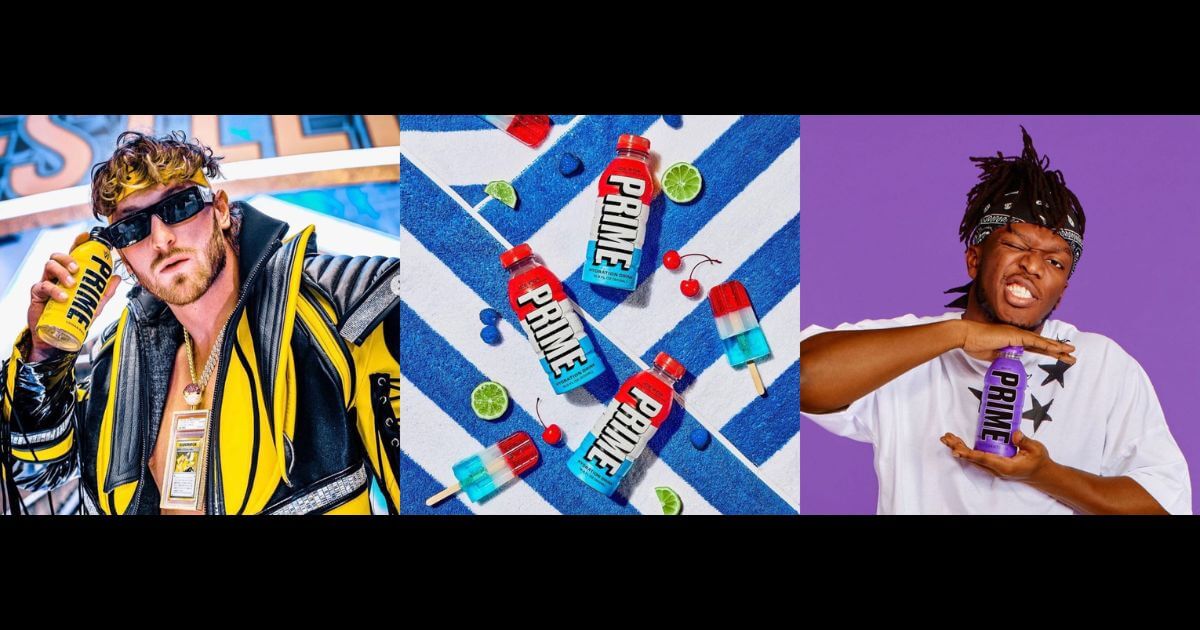 Anyway, as the YouTuber said, there were problems with some of the proceeds from that fight.
During an interview on Andrew Schulz's Flagrant podcast, Paul replied, "Millions," when asked how much Mayweather is alleged to owe him. Schulz pushed Paul for further detail, to which he continued, "No, I don't think so. Probably just under 5 million, over 2 million. Yeah, like enough for me to say]pay me my f***ing money."
Not only fights and YouTube
Logan Paul stepped into the ring twice with rapper and actor KSI. Their battle was announced as one of the main events for the influencer and YouTube communities in the summer of 2018. In 2019, their second match took place, and it was won by KSI. You could say the fights were the backstory of their joint business partnership because they now both own the Prime brand, a sports drink that is sold in all major retail chains. Prime Hydration costs $29.99 for a pack of 12 bottles and $1.99 for a single bottle.
The influencers have said that their biggest goals for the beverage are taste and hydration.
Logan revealed that their drink is made up of 10% coconut water and boasts 825 milligrams of electrolytes.
It currently comes in six flavors: Blue Raspberry, Orange, Tropical Punch, Lemon Lime, Grape and Ice Pop.
A story about the forest in Japan
It must be said that Logan Paul not only makes millions but also loses large sums of money. In 2017, during a trip to Japan, the YouTuber shot a video in a forest, where a suicide most likely occurred. In one day, the video gained six million views.
Paul apologized for the video in a written post and video on Twitter.
At the end of 2020, the story unexpectedly got a sequel. Planeless Pictures, the company that shot and promoted the film Airplane Mode (in which Paul played a fictional version of himself), filed a $3.5 million lawsuit against the YouTuber. The reason was the scandalous "Suicide Forest" video. According to the company, it interfered with the promotion of the film.
Hypetrain Insights
Summing up, don't forget to study influencers' biographies and sources of income, but also try to understand the YouTuber's audience. Analyzing the interests of the influencers' audience is important because it helps you target your advertising messages better. That is why we want to share some of our insider information about Logan Paul's YouTube channel.
Let's go.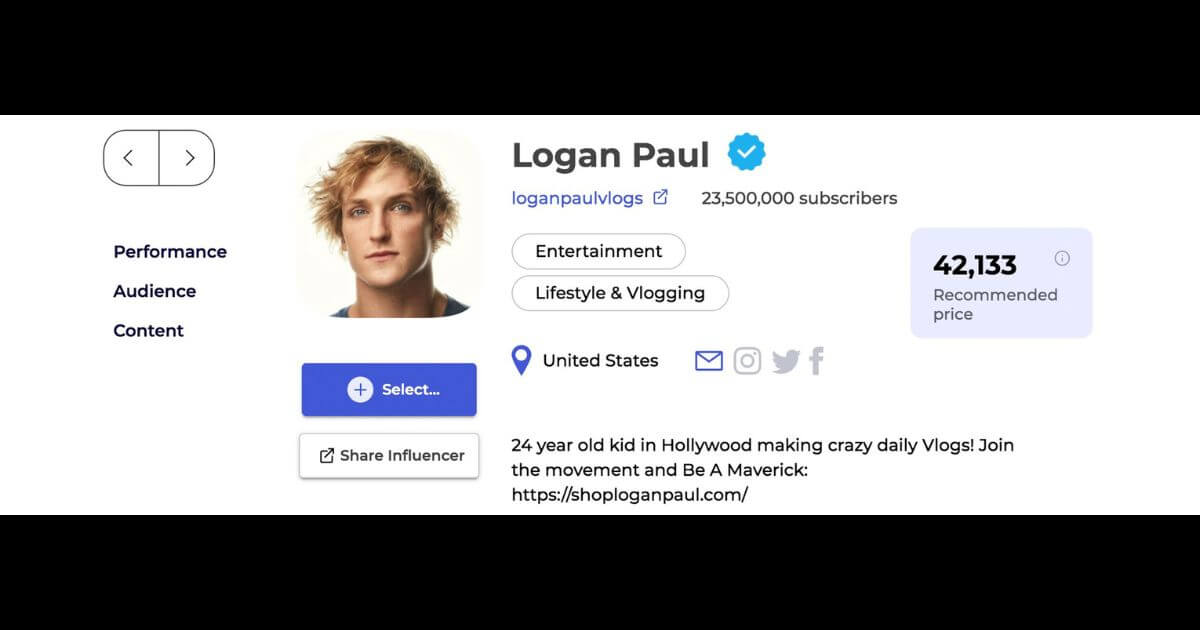 Source: Hypetrain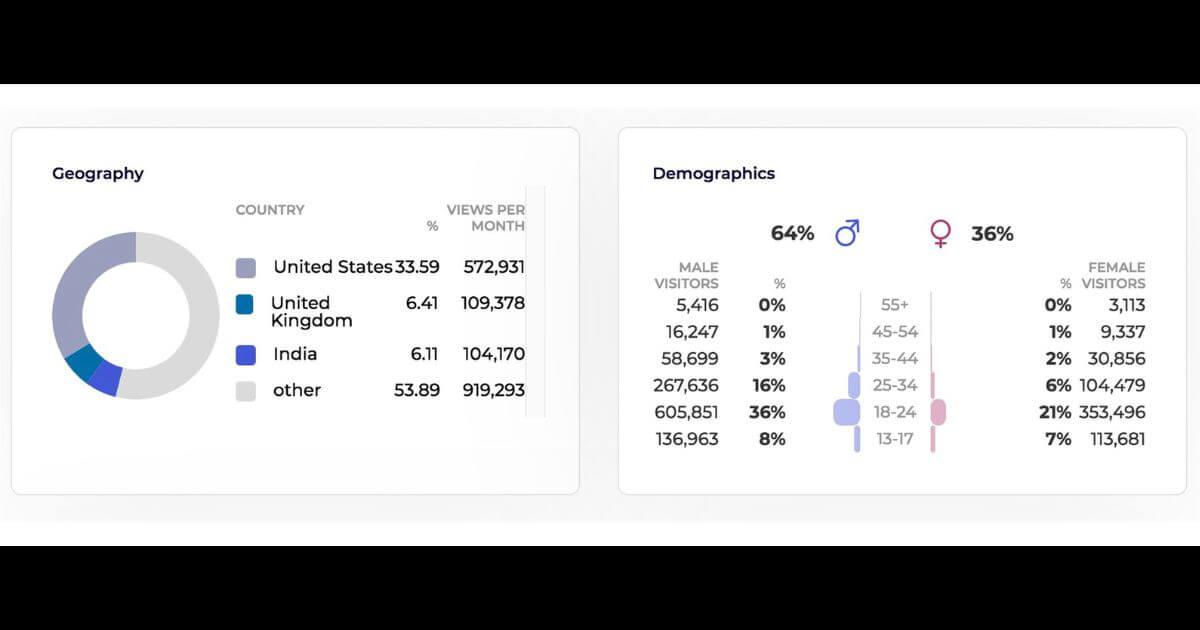 Source: Hypetrain
The recommended price of an advertising partnership with Youtuber is $40,000. Most of his audience is young people 18 to 24 years old. Among other channels, Logan Paul's audience also likes to watch content from RiceGum.
In fact, Logan Paul perfectly proves that he really understands who his audience is and how to make money from all the attention he gets. According to the media, for 2022, his fortune is estimated at $45 million. This is income from both advertising and social media partnerships and, of course, from the sale of drinks.
Looking for an influencer for your campaign?
Explore a vast pool of influencers with Hypetrain now!
Take me to Hypetrain