Yes, you've got that right – any business looking to collaborate with social media personalities needs a reliable Influencer Marketing Manager to make things right! In this piece, we'd like to shed light on this marketing role and provide you with some handy resources so that you can remain a strong player in this game.
Who is an Influencer Marketing Manager?
An Influencer Marketing Manager is a person who brings brands and Influencers together. In fact, this is a career where creativity meets strategy because they do not only build partnerships but also manage communications and coordinate campaigns to maximize the results.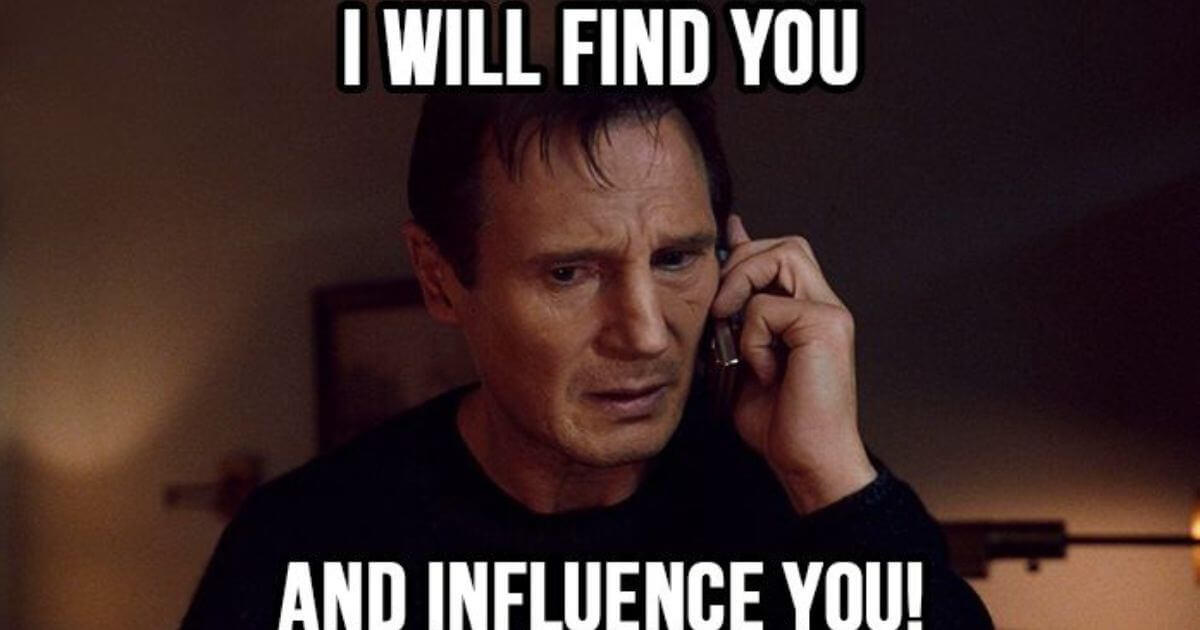 This is a challenging role requiring several important skills and qualities:
Adaptability: staying up-to-date on the latest social media trends helps identify potential Influencers who will resonate with your target audience.

Creativity: Coming up with creative solutions for campaigns requires out-of-the-box thinking. It's important to come up with engaging content ideas to make campaigns stand out from the rest.

Organizational skills: With multiple projects going on at once, having strong organizational skills is essential to succeeding as an Influencer Marketing Manager. This helps keep everything running smoothly without any hiccups.

Networking abilities: Networking plays a huge part in finding great collaborations between brands and Influencers, so having excellent communication abilities is a must.

Analytical mindset: Data analysis allows managers to evaluate performance metrics and use these insights strategically in the long run.
Job market overview
The Influencer marketing job market is gaining momentum as businesses seek an experienced specialist to manage their campaigns and maximize their reach. It's a great time for anyone with the skill set to get into this rapidly growing industry.
A popular job and recruiting website, Glassdoor, displays 1,300+ job ads available in the U.S. that match the query "influencer marketing manager".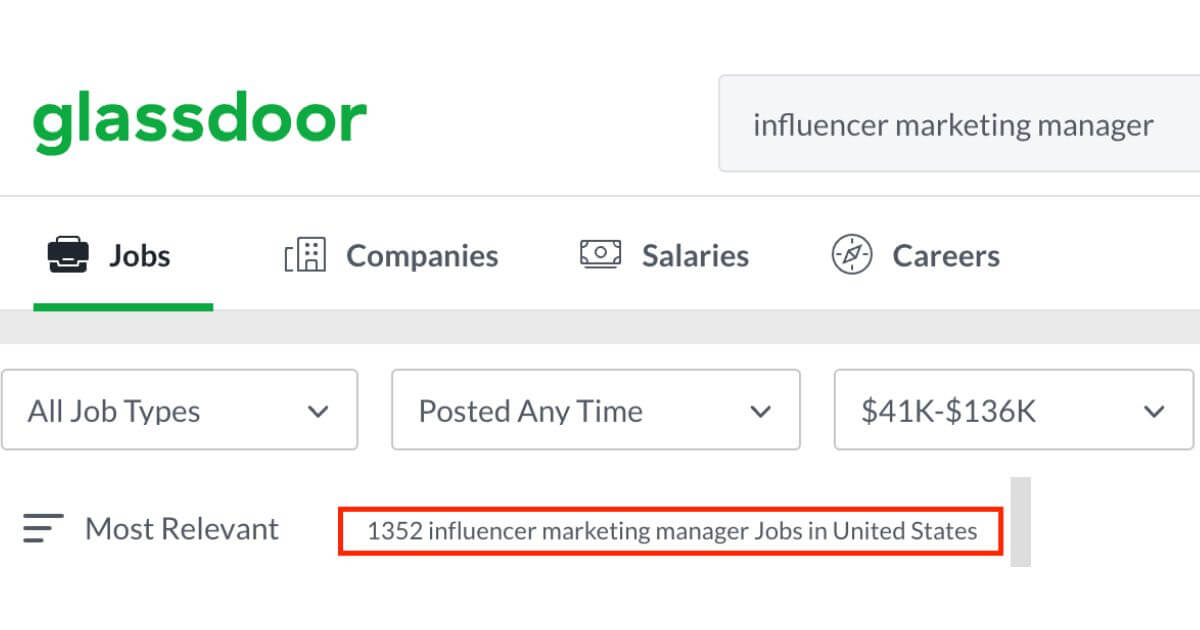 Interestingly, female representation in marketing, and influencer marketing in particular, is higher. The stats provided by Influencer Marketing Hub highlight that women make up 60% of marketing professionals, also dominating on the management level. The most popular industries with strong marketing female representation include real estate, wellness and health care.
Speaking of salaries for this position, they range from comfortable to downright high, depending on the company size, industry, experience levels, etc. According to Glassdoor, to date, the average Influencer Marketing Manager's salary in the U.S. is $79,236/year.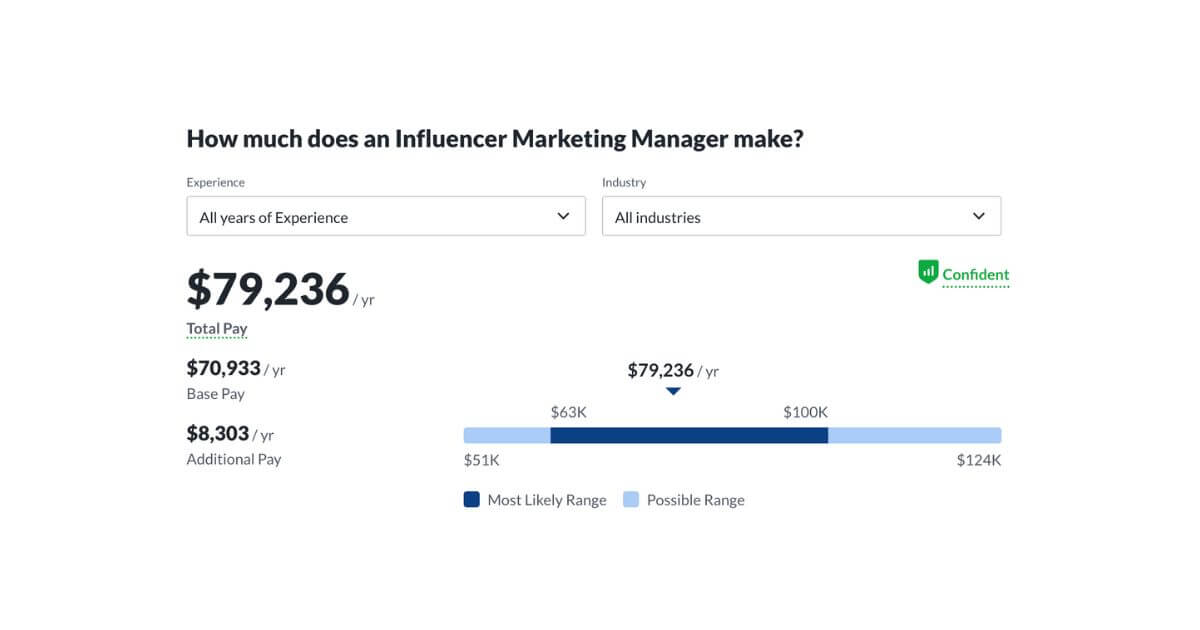 Another provider of valuable HR insights, Salary.com, mentions even higher average salaries in the U.S.: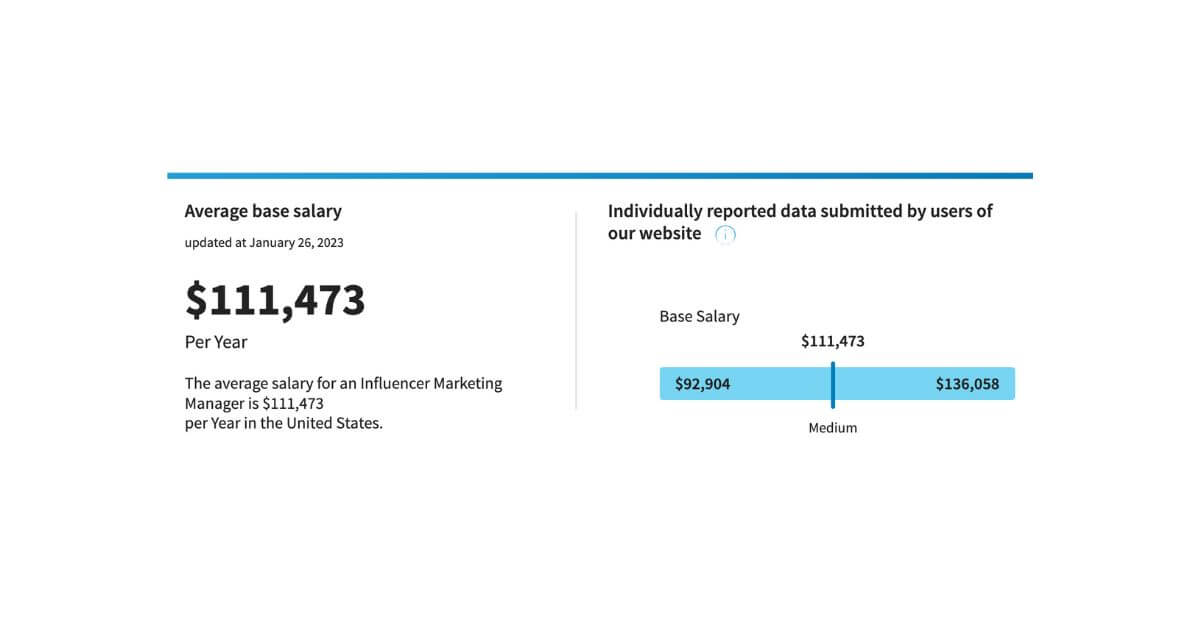 So, it's no surprise that an Influencer Marketing Manager can expect to earn a good salary that is commensurate with the work required and the impact they can have on campaigns.
Job responsibilities
Now that you know who an Influencer Marketing Manager is, let's discuss the key job responsibilities that this specialist needs to bring your business into the spotlight:
Recruiting new talents
Identifying the right Influencer is essential if you want your campaigns to reach their full potential. Being a manager means having a sharp eye,creative approach and constantly researching industry trends. This helps to unmistakably find social media personalities who can bring their unique perspective and create content that resonates with your target audiences.
Developing content strategy
Influencer Marketing Managers stand behind all Iinfluencers' content strategies. They know how to make sure that the message is delivered in an engaging and entertaining way. From crafting captivating copy to curating compelling visuals, these professionals ensure that each campaign goes viral and reaches its target audience with maximum impact.
Negotiating deals with influencers
A big part of success in this field involves knowing how to find the perfect balance between what an Influencer wants and what a brand needs. As a manager, you should have excellent communication skills and define clear goals to ensure both parties leave the table feeling like they got a good deal. Plus, it's super vital to draw up contracts and agreements correctly so there are no pitfalls or unwanted surprises in the future.
Coordinating efforts with teammates
As the ultimate team players, managers know how to bring everyone together and coordinate team efforts. From brainstorming innovative strategies to delegating tasks, Influencer Marketing Managers make sure every contributor is on the same page and working towards a common goal.
Tracking campaign performance
Managers leverage variousf tools to investigate campaign performance and track down metrics. This is key to understanding what strategies need improvement and where resources should be allocated for maximum impact.
Find more influencer marketing trends and insights on our Instagram
At Hypetrain, we strive to simplify the work of Influencer Marketing Managers to free them from repetitive manual tasks and provide them more space for generating creative ideas. As such, the Hypetrain platform aims to automate each step mentioned above. We actively work on the automation of the complete manager's journey, so don't hesitate to enjoy a hassle-free ride with Hypetrain.
Join Hypetrain now!