There are several services made to help thank creative people you like. More often, these are adequate efforts to say "thank you" for the content they've made. It seems only fair, especially if you frequently watch their videos, photos, read texts or listen to their music or podcasts.
Every service has its advantages, and you can find a convenient way to send a few dollars to a blogger. Some platforms help create and retain an audience loyal to their influencers.
Buy Me A Coffee
Buy Me a Coffee is a free platform for bloggers, musicians, developers and artists to quickly receive donations from their audience. Here's what the creators of the service say:
"Buy Me a Coffee makes supporting fun and easy. In just a couple of taps, your fans can make the payment (buy you a coffee) and leave a message. They don't even have to create an account."
They accept payments via PayPal, Apple Pay, Android Pay, Stripe and Bitcoin.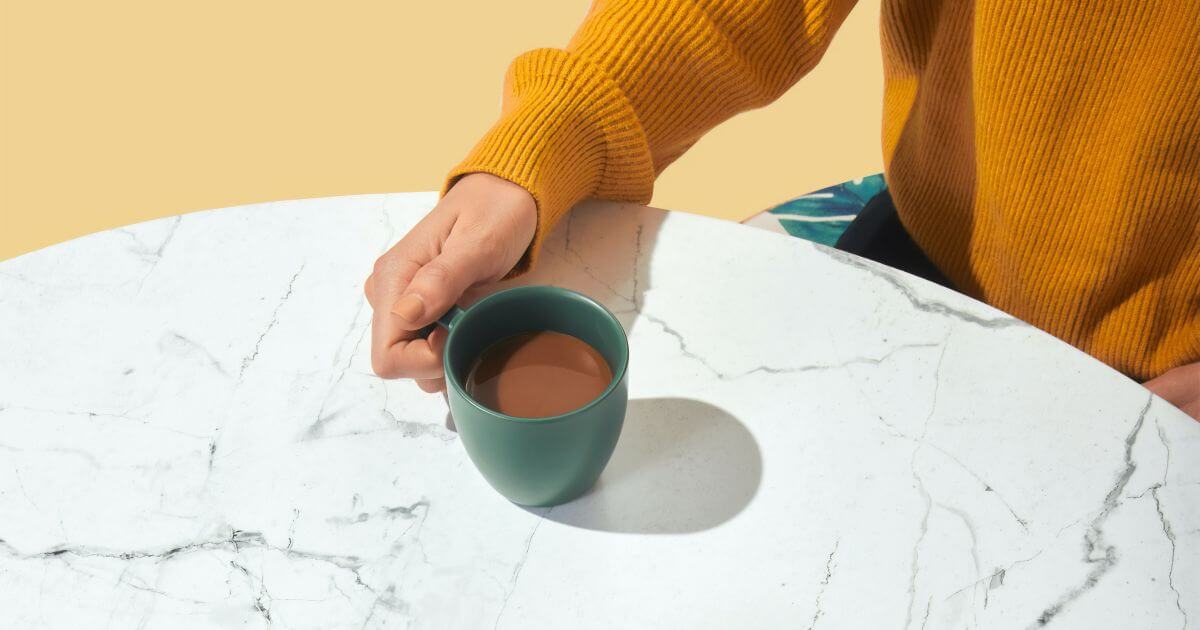 Patreon
One of the most well-known crowdfunding platforms was created in 2013. Patreon brings together over 200,000 creators and offers three support options for content makers. A paid subscription allows bloggers to receive funding directly from the audience and stay independent of the platforms on which they publish content.
Fran Meneses, an illustrator, says, "Patreon shifted my creative process. I can take the time to work on personal projects and create new material without having to worry about anything else. This is the first time in my life I have the space to do this, and I'm incredibly grateful."
By the way, you can see Fran Meneses's content for only $ 1 per month. It is the first level of perks she provides.
Superpeer
Superpeer is a platform that offers a fundamentally different approach within internet culture. This service builds on the number of views—the more views, the better. But Superpeer allows you to spend one-on-one online time with an expert or creator. Today, the service has more than 15,000 hosts.
This is how the platform founder explains the philosophy:
"In 2019, I watched a 10-hour long course with coding assignments. When I got stuck doing one of the assignments, I realized there was no way for me to book a call with the person who made the course. I realized everything on the internet was designed to be one way, and we decided to change this."
Superpeer takes 10% from both channels and one-on-one video calls.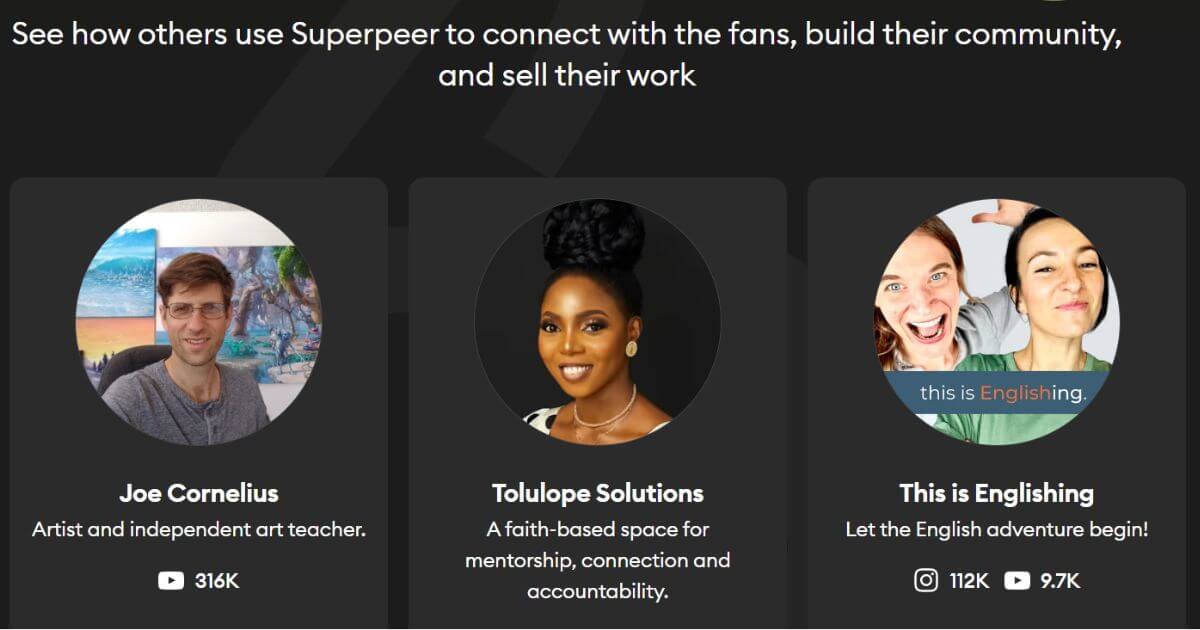 Gumroad
Gumroad is an online platform that facilitates the sale of creators' products directly to consumers. In 2011 Sahil Lavingia founded the company to make selling digital products as easy as sharing on social media.
"And it's working: our creators earn over $175 million a year, and we generate $11 million in annualized revenue, growing 85% year-over-year", – says Sahil Lavingia.
The service's founders claim Gumroad is the easiest way to sell your book, music, film or software directly to your audience.
Circle
Circle is an online platform for creators to help them optimize community building and monitor engagement. You can create chats and groups and upload premium content for members only. The community link can be mentioned on your website, integrated into an online course or product. Circle is suitable for new media, podcast authors, courses and creative startups.
Openland
Another service that allows creators to build a loyal community is the Openland platform, created by Y Combinator alumni. The service's founders note that their platform is somewhere between a messenger and social networks. At the same time, Openland strives to combine the best functions of both social networks and the most popular instant messengers. Users can chat, make video calls and create communities. In addition, there are built-in payments, bots, comment threads, hashtags and other features.
So far, the only monetization tool for Openland is the commission from payments made on the platform. Users create paid groups and collect donations, and the service takes a commission from each payment.
Mighty Network
Add one more platform that asserts itself as an alternative to Facebook groups or other social networks. Mighty Network is less suitable for vloggers who make entertaining content. Still, it can serve as a good alternative for those who, for example, are engaged in coaching or online training programs.
Finally, we can't help but mention more conservative ways of raising funds for creators, which are direct investments in bloggers' work. This is the path Rhett and Link have taken on the daily YouTube show "Good Mythical Morning." YouTubers who have been in the industry for over 10 years become investors of young YouTube stars.
"Rhett and Link have already made their first investment in up-and-coming YouTuber Jarvis Johnson, taking a minority stake in the company he founded as the umbrella over his various revenue streams. Additional terms of the deal weren't disclosed,"—Forbes — Forbes.
Rhett and Link say they will continue to invest in influencers who work in social networks using the Mythical Accelerator.
And this looks like another opportunity for creators to get a boost and reach the next level. What do you say?