The leading platforms sharing an audience that prefer video content are streaming video services, and Instagram, YouTube and TikTok. The impact of social media on the youth is a long-term trend that shows the importance and prospect of collaboration between creators and businesses.
This review will look at the data's dynamics related to the audience's trust in the creator's video content. Maintaining a positive trend of trust between creators and Millennials and Gen Z is an extremely important resource that marketers and brand representatives can use to promote their products and build a long-term strategy for working with influencers.
2023
Video content keeps on winning hearts as an increasingly popular form of media on the internet. According to the latest Wyzowl's Video Marketing Statistics 2023 report, 91% of businesses use video as a marketing tool today. For comparison, this figure was 86% in 2022.
2022
According to Deloitte, 70% of US respondents said they follow an influencer, and one-third said these online personalities influence their buying decisions. This figure increases to more than half for US Gen Zs and Millennials.
Data published at the end of March 2022 also notes a global trend. "The appeal of influencers is a global trend: 88% of survey respondents from Brazil follow an influencer, as do 79% of respondents from Japan. People worldwide, especially younger ones, are drawn to influencers – from the content they post, to the lifestyles they promote, to the communities they create – and often relate to them on a personal level."
2020-2019-2016
In 2020, according to Statista, 89% of marketers named Instagram as the most important platform for Influencer Marketing. In second place was YouTube, where 70% of marketers preferred it.
Another research by Influencer Marketing Hub confirms Instagram's leading role and records the rapid growth of TikTok's influence. In 2021, 79% of brands mentioned the importance of Instagram for Influencer Marketing. In 2020, 68% of brands noted its importance.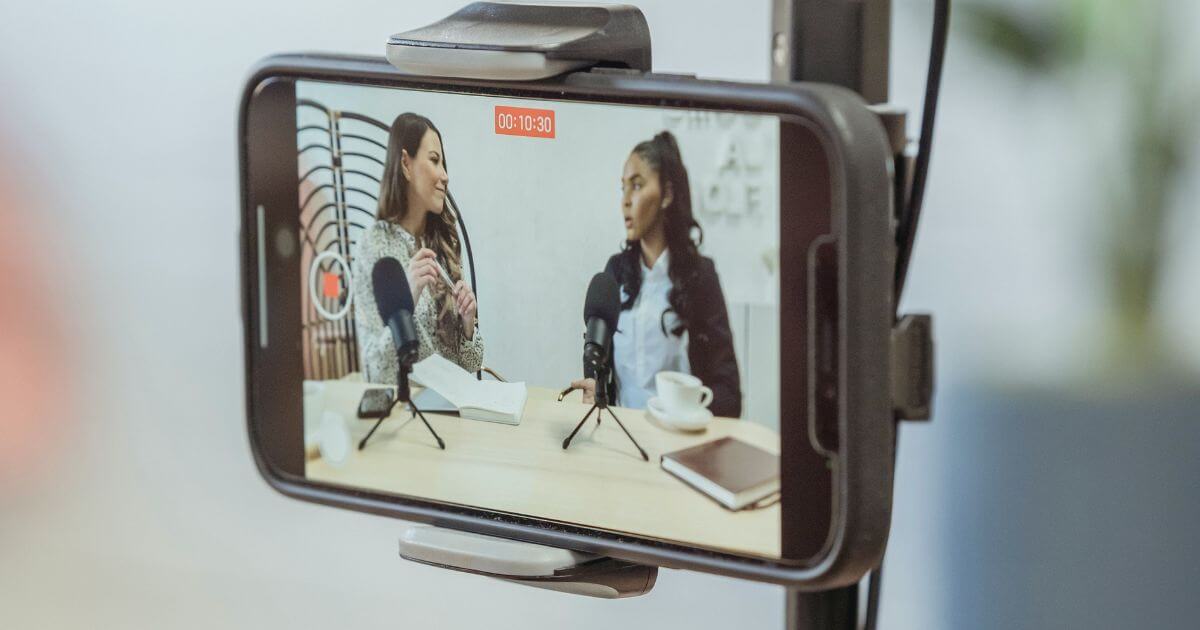 Source: Unspash.com
However, if we are talking about the popularity of video content among audiences, it is important to look at this phenomenon from the standpoint of business and from the audience's point of view. Here we see significant trends. Young people choose social media not only because it is popular but also because it gives a feeling of support. And this is a compliment to the creators. According to Visual Objects (2019 data), YouTube is the most-visited website by people aged 18 to 24 (Generation Z).
And in 2016, four out of ten Millennials said that their favorite YouTubers understand them better than family and friends.
This data shows that the audience's confidence in social media has a solid history. In the coming years, we expect creators' visual content to be shared across YouTube, TikTok and Instagram. Additionally, a lot of attention should be paid to Twitch, as the gaming industry and eSports have already become a part of our everyday life.
Is Gen Z really the best customer?
Any brand needs to find its audience as quickly as possible. And in this sense, the ideal recipients of information will be those who are online almost all the time. Social networks for young people serve as a source of information about everything from unique designer items to the news about the war.
The data below shows why a brand-creator collaboration is the best solution to master admiration or just become visible among an audience aged15 and older.
Important characteristics of Generation Z are presented in a joint report by Snap Inc and GlobalWebIndex.
The need for acceptance and belonging in a community are key characteristics of Gen Z. About two out of five say they are easily influenced by other people's opinions —17% more likely than the global average. Additionally, 73% say it's important to feel respected by their peers.

Gen Z is the first generation to be considered true digital natives, born into a high-tech world with the internet in easy reach. This is reflected in their attitudes toward technology. Around 64% of Gen Z say they are constantly connected online, and 57% feel more insecure without their mobile phone than their wallet.

Gen Z is taking a more holistic view regarding self-care. Over time, we've seen purchase patterns for Gen Z change — not only are they purchasing less indulgent food products, but they are spending more on beauty and skincare products, indicating that they're investing in their health and self-care more holistically.
Influencer Marketing means that members of Generation Z are super loyal to creators, more than half of them are always online and health and beauty topics are among their priorities.
The fact that Generation Z is the most technologically open also confirms other data. Among all generations, young people often receive information and news from social media. 50% of young Americans use social media daily as a news source.
In addition, young people prefer user-generated content. This is generally great news for creators, which means they can compete on equal terms with big media companies.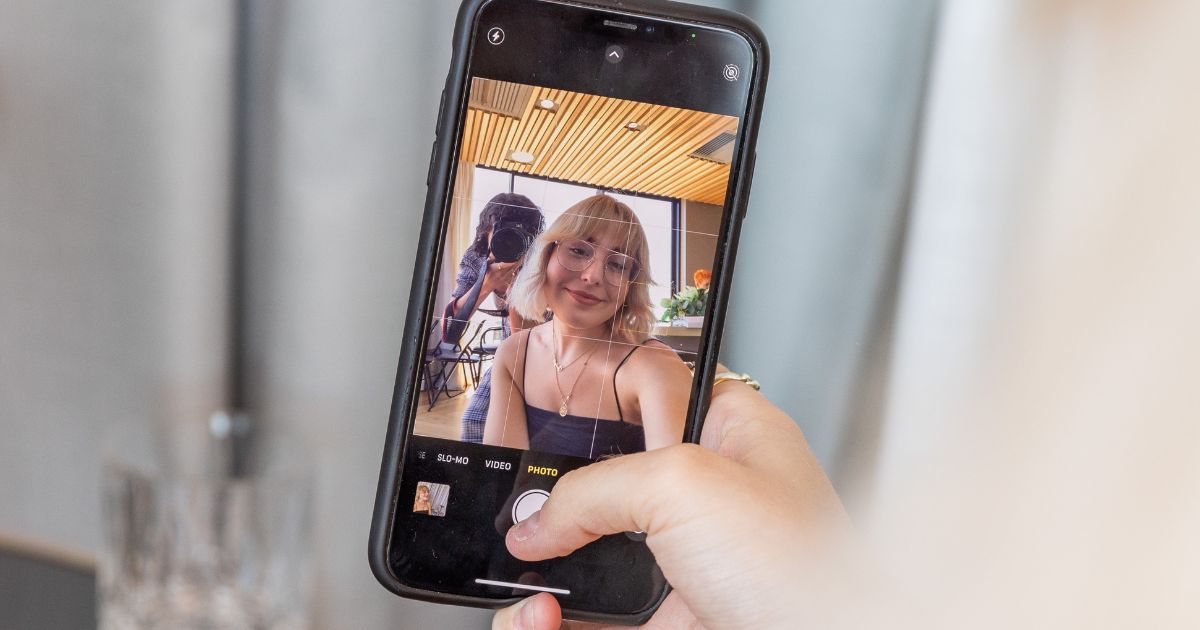 Source: Unspash.com
Market prospects
Social network sales and marketing should almost double in the near future. Trust in creators who help develop individual brands and high loyalty to small companies that build their business through social network help promote social media sales growth.
According to an Accenture study, global social commerce sales reached $492 billion in 2021, but it is expected to nearly triple by 2025 to reach $1.2 trillion. All told, social commerce represents 10% of e-commerce sales today, but its share will reach 17% in just three years.
At the same time, let's note that we are only talking about sales through social networks. Influencer marketing is much broader. For example, creators can send you to make purchases on a company's website or a third-party service, share a promo code or simply recommend a new product.
In 2021, retail e-commerce sales amounted to approximately 4.9 trillion USD worldwide. This figure is forecasted to grow by 50 percent over the next four years, reaching about 7.4 trillion USD by 2025.
How many creators are there on different platforms?
Total Number of Monthly Active YouTube Users: 2.6 billion.
YouTube has 113.9 million YouTube channels as of March 2022. More than 32,000 channels have one million or more subscribers.
Total Number of Monthly Active Instagram Users: 2 billion+ of the total number of accounts, about 500,000 have over 100,000 followers and are considered active influencers.
Total Number of Monthly Active TikTok Users: 1.2 billion – this data does not consider users from China since the application works in the country under a different name. As of August 2021, most content creators on TikTok had between 10 and 50 thousand followers, and roughly 64 percent of creators on the short-video platform had an audience of this size.
Need to find a cool influencer for your video campaign?
Hypetrain is here to assist!
Take me to Hypetrain